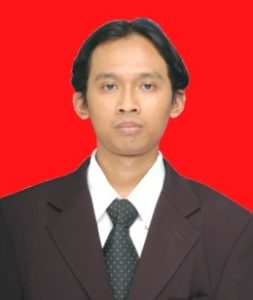 Name
Imam Susetyo, SP., MSc.
Research Institution
Indonesian Rubber Research Institute
Address
Jl. Pattimura Km 6, Salatiga, Indonesia
Professional rank & Field
Junior Researcher in Soil Pedologhy and Remote Sensing
E-mail
imam_susetyo@yahoo.com
Place & date of birth
Blora, 16 March 1979
Education
B,Sc. (Gadjah Mada Universty), Yogyakarta, Indonesia

M.Sc (Gadjah Mada University), Yogyakarta, Indonesia

Work experience
2006  Start Working as a junior research at Getas Research Center
Administration task (if any)

 2010 – 2012 : Research Coordinator and Administration at Getas Research Center Salatiga
2013 – now : Research Comercialitation at  Getas Reseaarch Center Salatiga

Awards
–
Professional associations
–
Current R & D activity
Consultant on ferlizer recomendantion and land evaluation for several rubber plantations companies in Indonesia.