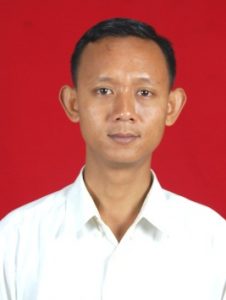 Name
Junaidi, SP
Research Institution

SUNGEI PUTIH RESEARCH CENTER
INDONESIAN RUBBER RESEARCH INSTITUTE

Address
GALANG, DELI SERDANG, NORTH SUMATERA PO. BOX 1415 MEDAN 20001

 

Professional rank & field
JUNIOR RESEARCHER IN AGRONOMY
Email
junaidi.sp5@gmail.com
Place & date of birth
NEGERI LAMA SEBERANG, APRIL 17, 1983
Education
BS, BOGOR AGRICULTURAL UNIVERSITY BOGOR, INDONESIA

 

Work experience
2007 – present INDONESIAN RUBBER RESEARCH INSTITUTE
Research experiences

Land Recovery of Coal Mine Used through Rubber Plant Cultivation (2007)
Assembling of Rubber Exploitation System with Shortened Economic Cycle (2007-2009)
Efforts to Anticipate Wind Attack on Rubber Plant through Branching Management (2008)
Propagation Technique of Rubber Clonal Rootstocks through Invitro Microcutting (2009).
Assembling of Rubber Exploitation System on Slow Starter Clones with Gas Stimulation and Upward Tapping System from The Opening (2010)
Efficacy trials of Several Stimulant Products (2011-2012)
Multipication of Juvenile Rubber Planting Material (Hevea brasiliansis) to Obtain Productivity of Clonal Potency (2013).